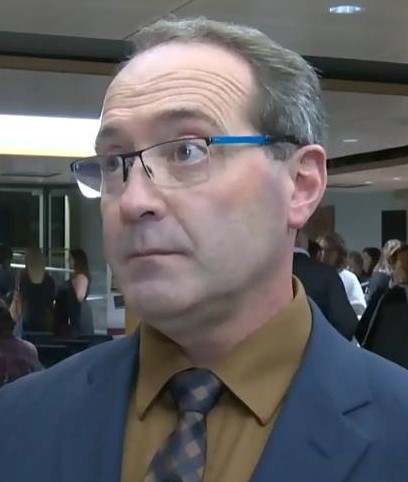 Todd Leader
Originally from Glace Bay, NS, Todd Leader is an alumnus of Cape Breton University and Memorial University of Newfoundland.
He is a Registered Psychologist and a Registered Social Worker who has spent the last 27 years working as a transformational leader in health services and in health promotion, particularly in the areas of mental health, addictions, and primary health care. He has also been teaching in the Faculty of Science at Saint Mary's University for the same 27 years.
Todd has twice been awarded an Excellence in Teaching Award by the Saint Mary's University Students' Association, and health services under his leadership have earned two international best practice awards, and a leadership award for excellence in women's health.
Most recently, he was appointed by the Nova Scotia Minister of Health and Wellness to the Ministerial Advisory Panel on Innovation in Mental Health and Addictions.
Todd has been the President of the Public Health Association of Nova Scotia, a member of the Board of Directors of the Canadian Public Health Association, and is currently the President of the Association of Psychologists of Nova Scotia, and the Vice President of the Nova Scotia College of Social Workers.
Todd has spent his whole career working as an advocate for client-centered health services, and evidence-based healthy public policy. His most recent accomplishment is that he has written a book called "It's Not About Us; The Secret to Transforming the Mental Health and Addiction System in Canada".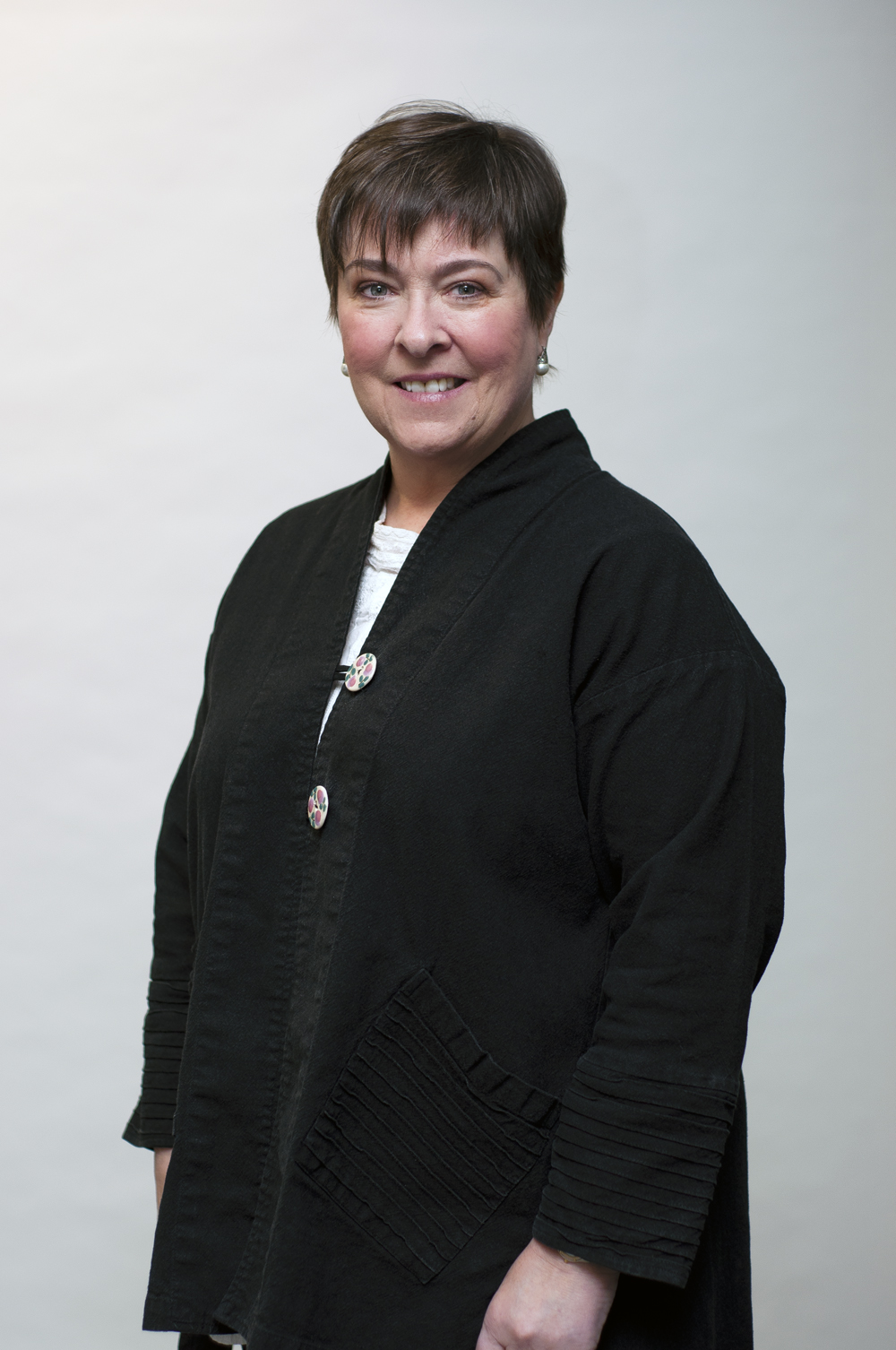 Jeannette Combes
Jeannette is a licensed health clinician with experience in occupational health, tertiary emergency medicine and trauma, pediatric, neonatal, travel health, tropical medicine, intensive care, acute care hospital health and independent practice. She has worked in Canada, Great Britain, Cyprus and Australia.
Jeannette has worked in a variety of industries, including a harsh environmental jack-up drilling rig, offshore marine and drilling vessels, manufacturing and an occupational health clinic. Manufacturing industries include brewing and food production.
Jeannette's post-secondary education include: a Master's Degree in Nursing, and certificates in Midwifery, Pediatrics and Intensive Care. Jeannette is a Certified Occupational Health Nurse (Canada) (COHN C), Certified Perinatal Nurse (Canada) (CPN C) and an International Board Certified Lactation Consultant (IBCLC).
She received the Western Australian School of Nursing prize for the highest aggregate in theory and practice in 1979 and the Canadian Occupational Health Nursing National Award of Excellence for her contribution to Occupational Health Nursing both locally, provincially and nationally in 2010. Jeannette is a part-time course instructor at the University of New Brunswick (UNB) in the Occupational Health Nursing post graduate program.
Since 1999 Jeannette has been a member of the Canadian Occupational Health Nurses Association (COHNA) and was the board secretary/treasurer from 2010 to 2012. She has been a member of the American Association of Occupational Health Nurses since 2001 (AAOHN).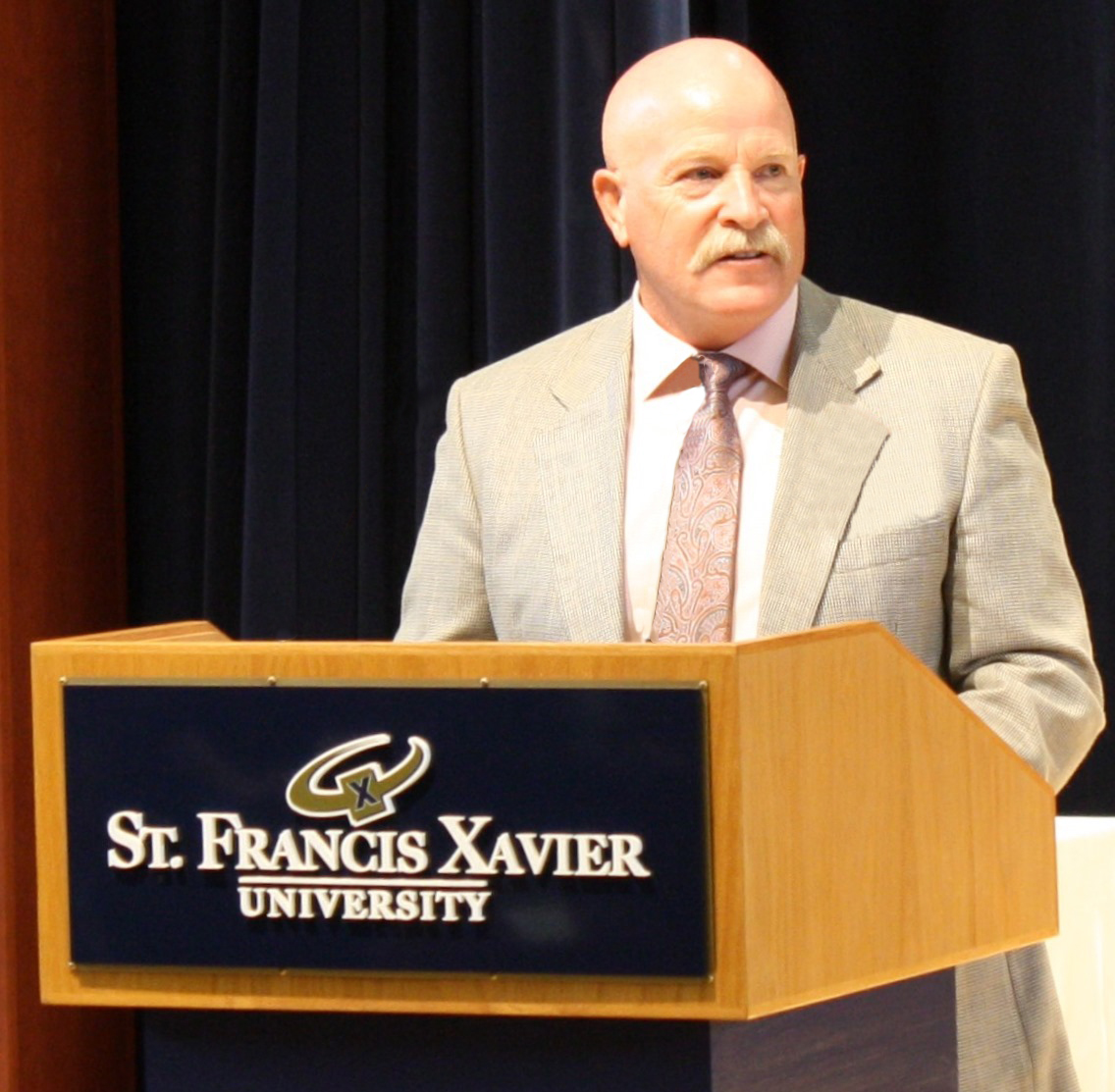 Rick Bensen
Currently Rick is the Director of Spiritual and Religious Care at St Joseph's Hospital and Community Health Centre in Saint John, N.B. He is certified as a Grief Recovery Specialist, supporting hundreds of grievers in the hospital and outpatient group programs, workshops and individual counselling.
Rick has held the position of National Coordinator/Chaplain of Canadian Catholic Campus Ministry, Dean of Students at St. Francis Xavier University, Teacher/Youth Minister in the Calgary Catholic School Board. He has presented and facilitated workshops for educators, student service professionals, health care professionals, mental health, extramural nursing, medical and nursing students, nursing home staff, Cancer and Alzheimer's support groups, along with a multitude of community and faith groups. In the past decade his efforts have been focused in the areas of aging, spiritual health with a widely recognized specialty in grief and loss.
Rick's life as a Service Provider was recognized when in 2015 he was the recipient of the St. Francis Xavier Alumni Hall of Honor establish to recognize lifelong service to others.
Rick will soon be publishing an evidence based narrative support book My Chaos - Searching for My New Normal. The book will raise and expand the awareness G.L.A.M.E. Grief Loss Mindfulness Exercise © program. This program offers a collection of evidenced based interventions and therapies that have shown to reduce stress, anxiety and pain due to many different losses.
His academic background:
B.A. in Theology from St Francis Xavier University;
B.Ed. from University of Calgary with a specialty in counselling;
M.A. in Pastoral Studies/Counselling from University of Ottawa/ St Paul University.
His specialized training includes:
Palliative and End of Life Care, Spiritual Direction, Grief Recovery Specialist, Mindfulness Leader, Meditation Leader, Music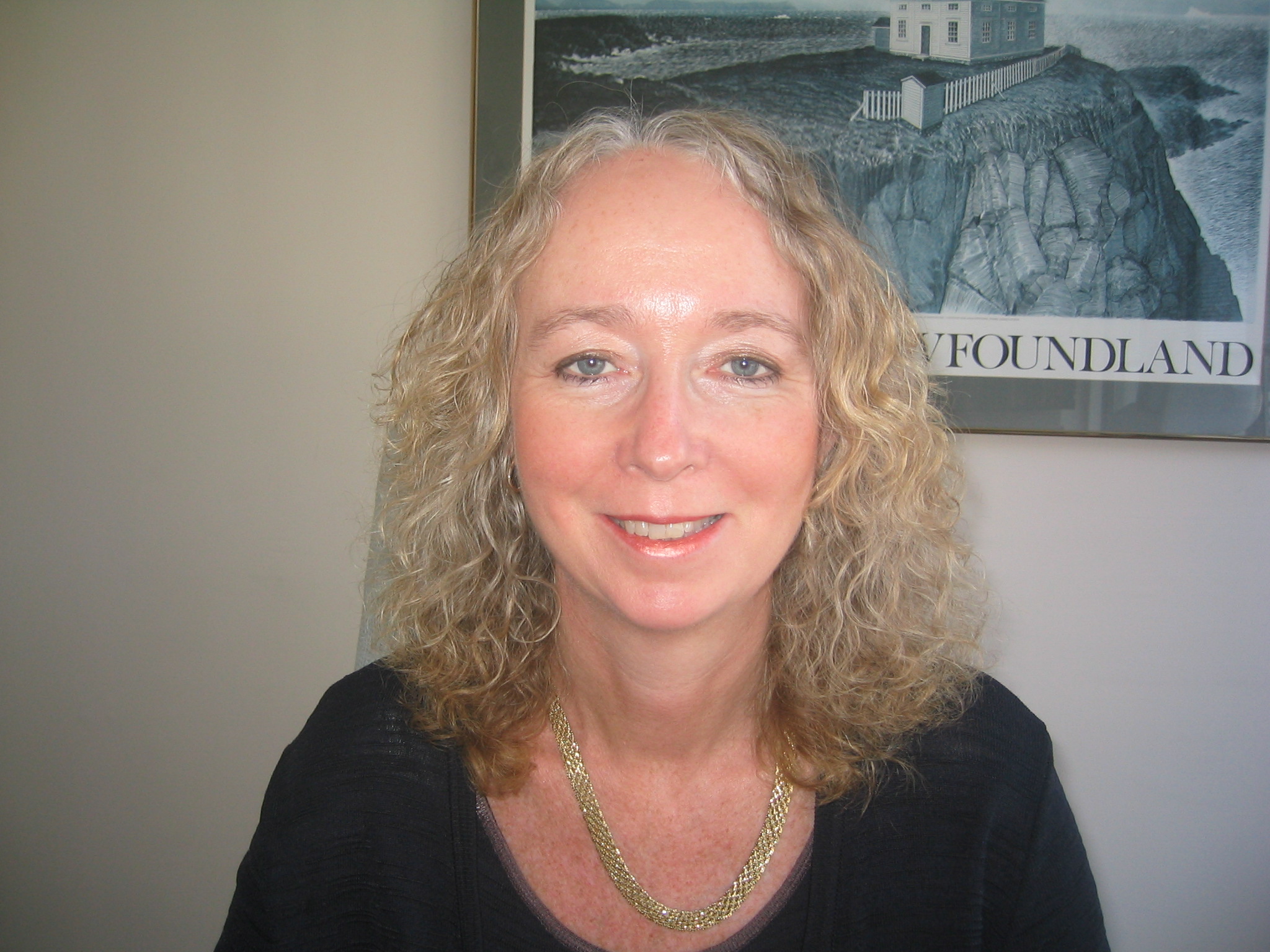 Barb Butler
Barb Butler is President of Barbara Butler & Associates Inc. She has been in assisting private business, as well as governments, industry associations and labour organizations in dealing with alcohol and drug issues in the workplace since starting her business in 1989. She has worked with companies in a wide variety of industry sectors to help them develop and implement alcohol and drug policies. This includes the introduction of company-specific policy statements, as well as communication, education, and training programs. In addition, she has been directly involved in many of the key legal cases on this issue as a witness at human rights and arbitration proceedings. She regularly speaks at national and international conferences, conducts seminars and management briefings, and is widely published on the issue.

Sharon Davies
Sharon Davis RN,MN
Sharon graduated from the Victoria General Hospital in 1976 and pursued a career in Critical Care Cardiology. She completed her Bachelor of Nursing degree at Dalhousie University in 1986 and became the ICU/CCU Nursing Coordinator at Dartmouth General Hospital for a number of years. Sharon completed her Master of Nursing (Nurse Practitioner) at Dalhousie University in 2012.
Sharon began a career in Chronic Pain Management in 1996. She worked with an Anesthesiologist at Lunenburg's Fisherman's Memorial Hospital. She and Dr. Kelland developed a multi-disciplinary Pain Clinic which served the South Shore Community well. This Pain Clinic was moved to Hants Community Hospital in 2004.
In 2013 Sharon worked as an NP in two Primary Care Clinics in the South Shore of Nova Scotia, but missing Chronic Pain returned to her position at the Pain Clinic.
Sharon is the Nursing Coordinator for this Chronic Pain Clinic and works with Dr. Kelland and Dr. Iona Wile (Primary Care Physician specializing in Chronic Pain and care of the Elderly) and Andrew Bilz, Pain Self-Management Coordinator.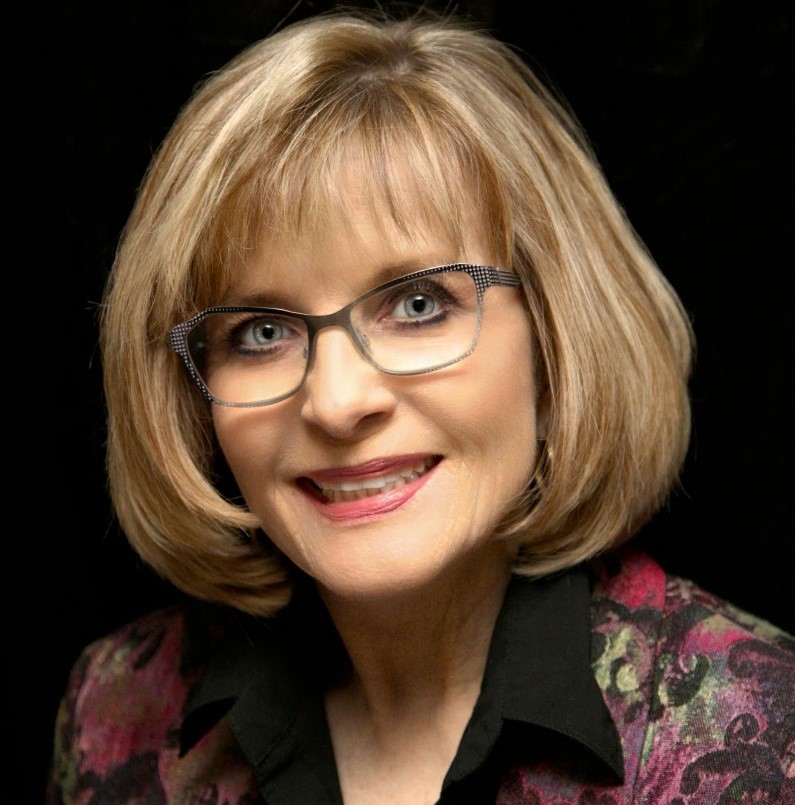 Roxanne McKendry
Roxanne McKendry is an experienced Occupational Health Nurse and Safety Professional whose career has spanned the meat processing industry, retail grocery sales, a national railway line, consulting, and currently the healthcare industry. Roxanne was awarded the title of 2015 Safety Leader of the Year by the COS Magazine and the COHNA-ACIIST Award of Excellence in 2016. Roxanne has been involved in advancing the profession of occupational health nursing as a member of the executive at the provincial and national level; including the position of President of the Canadian Occupational Health Nurses Association. Roxanne is a passionate advocate for safe and healthy workplaces.